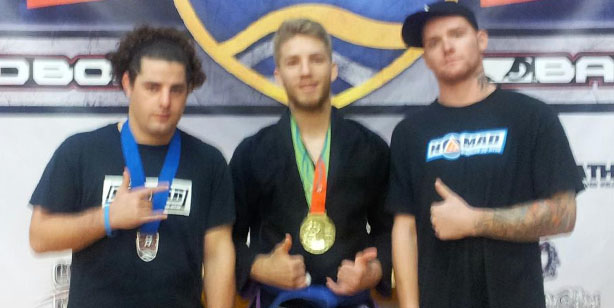 On October 27th, the following Nomad BJJ members competed at the Submission Arts United Tournament in Montreal.
Louis Bernard-Desrosiers
Benoit Sinave
Guillaume Lacerte
Louis Bernard-Desrosiers got gold in blue belt division by attacking the ankles from his 50/50 guard and hitting some wicked triangle chokes, as well as an armbar!
Guillaume Lacerte finished 3rd in nogi (under 2 years experience) with a sweet straight footlock!
Benoit Sinave finished 3rd in nogi advanced lost his first fight by ref decision but ended up winning his other fights by on points.
Nice work guys! Wish I could have been there!