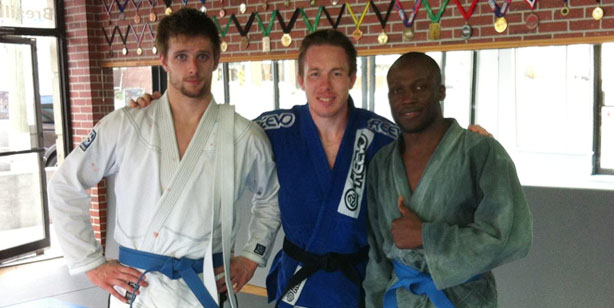 On October 27th, the following Nomad BJJ members completed their Blue Belt Exam.
Gabriel Chiasson
Mistral Gedeon
These two gentlemen put in a lot of work outside of this class preparing for this test. Working with other members to make sure they had a good grasp of the material.
This two tough competitors also endured a short grueling sparring session, where we got to test the limits of their will and their ribs. :-p
I'm proud of the work these guys put into this test, and look forward to working with them in attaining their future martial arts goals.
Great Job!