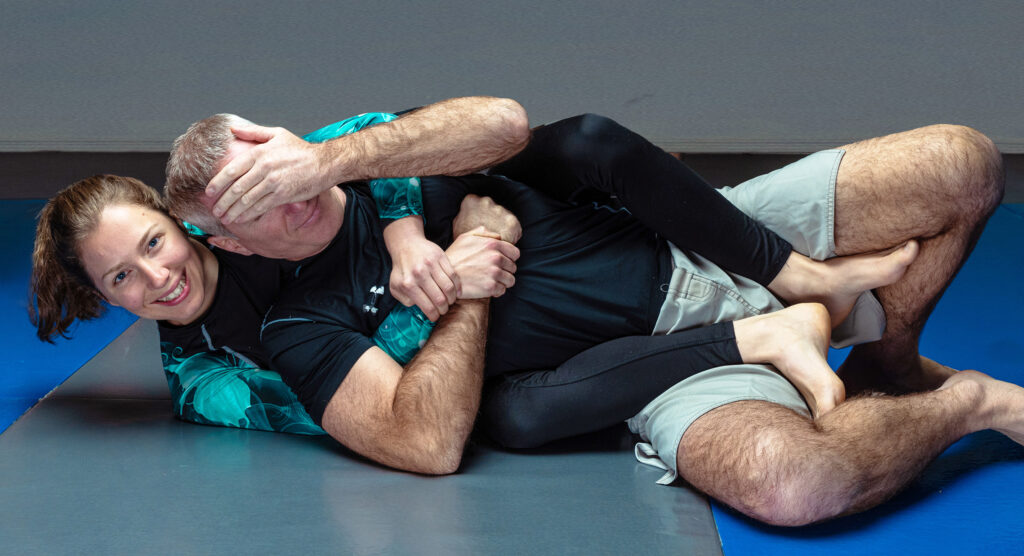 Benjamin
I've been training with Nomad BJJ since I arrived in Sherbrooke two years ago. I really found more than a sport there. I found friends and a passion.
With his outstanding sense of teaching, Rich Martens gives high quality classes and the very friendly atmosphere makes people upgrade quickly. There are also high level fighters who make the team grow up even stronger.
Nomad BJJ is a great place to learn martial art. All aspects of brasilian jiujitsu, kickboxing or MMA are covered, from strategy to the conditioning aspect.
Come and try it, I guarantee you will enjoyed it and get back home with a smiley face, as I do every time.
Milica
Love this place. Nomad deserves 5/5, and nothing less. The remarkable instructors helped me get back on my feet and learn how to protect myself.

Jordan
"Best instuctor and best teamate can not ask for better"
Jordan D.

Dylan
"Excellent opportunity to learn and grow in brazilian jiu-jitsu as well as kick boxing!"
Dylan B.

Chris
"Great group of people and great place to train!"
Chris G.

Carl
"Everyone here is great. The more advanced students help the newbies like me. You are treated as an equal and everyone helps you evolve in the sport. This culture seems to stem from Rich's attention to everyone (advanced and begginer). You will never feel out of place here. You're like familly. This has changed my life. All of the advanced guys, Math, Felix, etc… will all help you grow in this sport, encouraging you and showing you how to evolve.
Trust me…if I could give this more than 5 stars, I would."
Carl E.

Elody
"Nomad bjj is a great place to learn martial art, with high level bjj black belt who really care about your progression and a very complete striker coach."
Elody B.