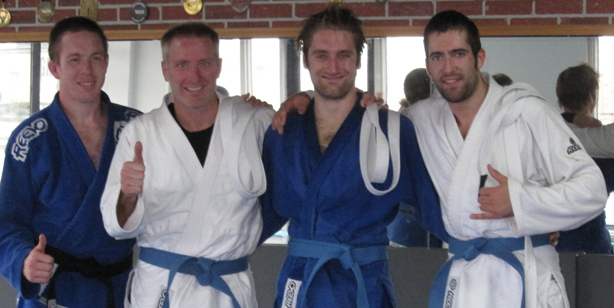 On October 6th, the follow Nomad BJJ members completed their Blue Belt Exam.
Eric Lambert
Charles-Ugo Brouillard
Guillaume Lacerte
The three of them completed their 1.5 hr test and passed with flying colours. It was very clear from their technical demonstration and sparring that they each put a lot of time and preparation for this test.
I'm always happy to see my students set and surpass their goals, whether it be a belt test, preparing for a competition, or simply trying to perfect a new move.
Great work guys, I'm looking forward to your purple belt test in a couple years.